News — Robotics
Posted by Jeff Bailey on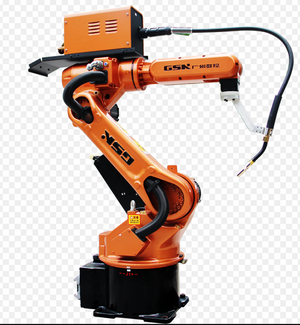 GSK-RH06 6-Axis Welding Series Robot Model. Payload maximum of 6 kg or 13 pounds weight, 1,389mm or 54" radius range. The GSK Welding Robot can be matched with Megmeet, EWM, Lorch, Kemppi, Esab's welders. The GSK Series Welding Robot can realize devicenet bus digital communications, realize I/O analog communication match with Lincoln, OTC, Panasonic welders, and we will integrate other products to meet our customers needs. Programming terminology between robot varies. GSK uses the programming terminology of J1 to J6 for their 6-Axis robots. Other robots reference the axis as SLURBT. (S) Swing or swivel, (L) lower Arm, (U) Upper...
Posted by Jeff Bailey on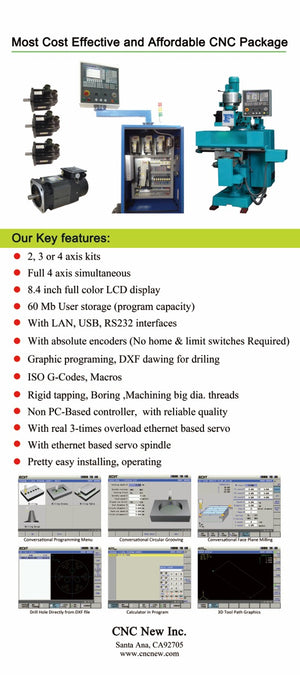 We have retrofit kits and new turn key knee mill machines.  2-Axis, 3-Axis, 4-Axis, and custom knee mill kits available.  Our newest knee mills come with absolute encoders, 60 Mb of user storage, and an 8.4 inch full color display.  Knee mill is easy to install and straight forward to operate.  Call us with your knee mill inquiries.